Picture was left in LARGE format so you can download and examine them.
For sale are:
.
7 Whitened red fox skulls:
WF1 - Nice teeth, head fracture (to boiling), sealed
WF2 - Nice teeth, healed nasal wound, sealed
WF3 - Nice clean teeth, sealed
WF4- Nice teeth, one incisor gnarled, sealed
WF5- Overall nice teeth, gnarled down premolars, sealed
WF6 - Bitten saggital crest, gnarled teeth (some worn away), sealed. Really old specimen!
WF7- SUPER gnarly!!! Freaky deformed teeth, sealed.
5 Natural red fox skulls:
NF1-Nice teeth, sealed
NF2-Nice teeth , sealed
NF3- Head crack (from boiling), slightly gnarled incisors and fangs, sealed
NF4- Overall nice, one gnarled incisor, sealed
NF5- Super gnarly! sealed
7 Whitened coyote skulls:
COY1- Overall nice OLD coyote. Heavy bone!
COY2 - Overall nice, some slight scuffs
COY3 - Some tooth wear
COY4 - Some tooth wear
COY5 - Tooth wear, OLD large coyote!
COY6- Left side chewer (gnarled more on left side)
COY7 - Gnarly teeth, naturally missing molar (naturally crunched it off or it decayed out)
----------------------------------------
FOXES ARE $24
COYOTES ARE $36
BUY TWO AND GET A THIRD HALF OFF!
Shipping for INSIDE the USA is $8 for up to 3 skulls.
Shipping OUTSIDE the USA is $22 for up to 3 skulls.
---------------------------------------
To claim, see Journal :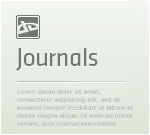 COYOTE and RED FOX Skull Sale!Hello Everybody!

I successfully moved!
(Warning to all you...I no longer live in Erie, Colorado and am now located in Arvada, CO. There will be an address update!)
Still working on unpacking...but that will take a while!

Finally got dependable internet after my trip to Utah to see the annular solar eclipse.
(I got some cool photos to post!) :iconweekenddanceplz:

But, since I am back and have gotten several notes regarding canine skulls, I figure I'd post some up for ya!!

:thumb303648755:
(I left the image large for downloadable detail)

For sale are:
.

7 Whitened red fox skulls:

WF1 - Nice teeth, head fracture (to boiling), sealed